Cimar – leaders in healthcare imaging cloud solutions
The cloud is revolutionising healthcare with new data storage options and innovative digital solutions. At Cimar we understand the challenges faced when it comes to managing today's medical image data, demand for its access,  and cross enterprise integration needs. Cimar's services are true-cloud (Cloud-native) and arm you with award winning functionality designed to make it faster and simpler to store and share medical images securely, anywhere. We understand the limitless possibilities of the cloud and will help you reimagine your medical image management strategy to ensure its fit for your organisation and its future, safely and securely.
"Our cloud's configuration flexibility is one of its core strengths. No workflow is coded in stone – everything can change, and this agility gives your organisation the ability to rapidly adapt and improve for comparatively minimal cost.  From large hospitals, Private and NHS health systems to small consulting practices, Cimar provides routine or highly customised cloud-workflows to suit all imaging needs. We innovate medical image management across the care network— removing boundaries, reducing costs, adapting to users' needs and empowering staff to focus on patient care while we manage the medical imaging data side of life."

Howard Jenkinson, CEO, Cimar UK
Powered by Ambra Health Technology
KLAS Category Leaders since 2014
Our history
Cimar (an acronym meaning Chartered Image Management And Reporting) began our mission to accelerate, simplify and perfect image sharing across the UK in 2010. At this time, bandwidth limitations hindered medical image sharing between networks or users – moving data was too slow and access was cumbersome for real-world solutions to get established at scale.
Then, in partnership with Great Ormond Street Hospital in London and with some forward-thinking technologists, Cimar established clinical approval of its new lossless compression technology and image sharing platform. Though the adoption of cloud solutions was slow initially, our company established a name for innovation, excellent service, and flexibility.
In 2014, our need to significantly scale up our web service was evident, and the collaborative and exclusive partnership we now share with Ambra Health (Intelerad Group) in the US, was formed. Since then, we have grown from a core team of imaging technologists to the largest Ambra product knowledge resource and implementation service, outside of the USA.
Our company, our team and our client base have doubled year on year since 2019. The arrival of COVID and our move to AWS hosting in London transformed acceptance of Cloud solutions and today we are well placed to achieve our mission to lead the UK's medical imaging cloud market.
NHS & private healthcare partners
Either directly or indirectly we provide connectivity to around 50% of NHS Trusts and 80% of UK private hospital groups.  Increasingly, Hospitals are recognising the unique benefits that our cloud solutions provide and the efficiencies and savings they can benefit from. Our secure, scalable, system agnostic VNA cloud platform offers limitless image management opportunities to streamline workflows and increase efficiencies. Some of the largest mobile health screening systems in the UK (for example, Public Health England's Targeted Lung Health Check (TLHC), and NationalBreast Screening Services), hundreds of Clinical Trials, Radiology Reporting services, and Remote/Mobile imaging services, use our cloud as the white-labelled, vendor-neutral connectivity platform through which their imaging flows.
Naturally our platform is NHS approved and operates across all networks.
Our medical partners
Cimar's extensively connected Cloud , joins  hospitals nationally, and makes cross-network imaging workflows possible for both the UK Public and Private healthcare sectors. This network of imaging systems, each connected with our multi-purpose Cloud gateway installed to move imaging and messaging in any direction, provides you with a logical and virtualised platform into which other medical technology vendors can plug their technologies. Ambra Health and Cimar share some partnerships with the same AI and BI vendors.
We are always keen to explore opportunities with Medical Software Application innovators for whom our cloud platform provides an ideal point of connection to imaging sources nationally, and beyond.
Powered by world-class Ambra Health technology
Cimar UK Ltd is the UK's exclusive distributor of Ambra Health technology, and we run our UK hosted cloud instances of Ambra, primarily for UK Medical Imaging Services. Cimar formalised its exclusive partner relationship with Ambra in 2014. Since then, we have designed, implemented, and supported cloud-based imaging management solutions using Ambra Cloud technology at the core of our UK and EU services.
Ambra's world class reputation for excellence,  developing high quality cloud application software that meets the needs of the diagnostic imaging community worldwide has led the KLAS industry awards for image exchange for many years and is recognised as the current Best in Klas for this challenging capability. In 2021, Ambra merged with Intelerad Inc. Whilst Ambra now forms part of the Intelerad Group of Companies, Cimar continues, as it always has, to provide industry leading and independent expertise in imaging and Ambra technology as services that are integral to Cimar's Cloud.
Checklist when upgrading your medical imaging system
Will your new system offer the following?
If not, contact us. Cimar Cloud offers all of the above and more.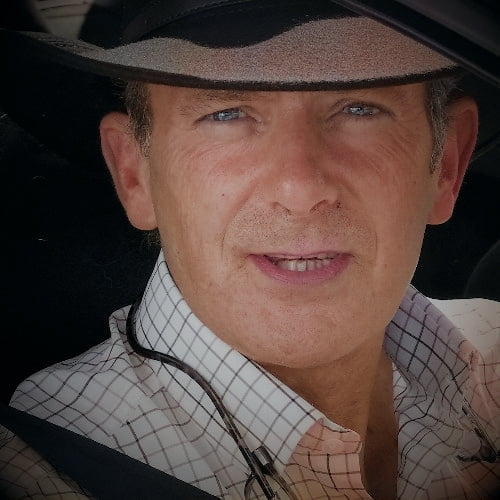 Howard Jenkinson
Chief Executive Officer. Co-founder of Cimar
"The management of medical imaging is changing rapidly – it has to, and Cloud technology is key to simplifying this progress. Our mission is to make our cloud solutions available to all that can benefit from them, and yet help tailor them to suit very specific needs across healthcare. . We're here to partner with those that can benefit from the remarkable solutions our cloud can enable. We'll lead every step of the way."
Cimar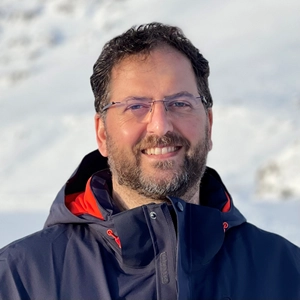 Dennis Wait
Chief Commercial Officer
"Heading the Commercial team at Cimar, Dennis has extensive experience in the Cloud PACS landscape and a clinical diagnostics background in Cardiology. As early technology adopter he was involved in one of the first "Assisted Reporting (AR)" man-vs-machine assessments in Cardiology, setting the scene for AI to come.) 'Cimar cloud can be deployed as a complete solution, or to augment legacy PACS. We provide a low-cost VNA and disaster recovery, Cloud-PACS or image sharing and management solution to your needs."
Cimar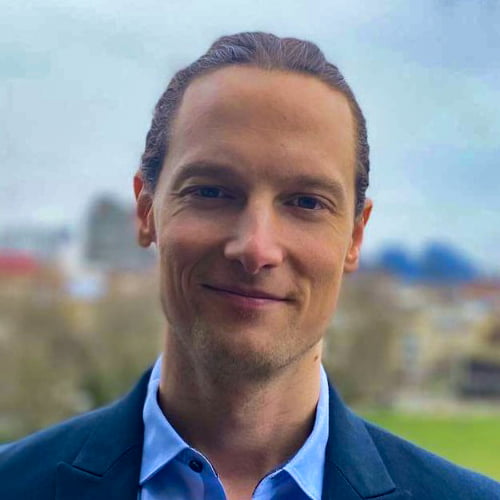 Oliver Scott
Chief Technical Officer
"Leading Cimar's technical team, Oliver oversee's the professional services and support arms of the business. With over 6 years at Cimar, he has accrued a wealth of knowledge on the platform and how Cimar's cloud can transform and advance your imaging informatics space."
Cimar