How The Cloud Can Help When Disaster Strikes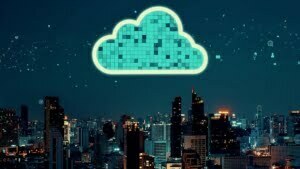 Disaster recovery is something every business or organisation needs to prepare for, whether it is a physical calamity on its premises like fire or flood, or a major data problem such as a power outage or cyber attack.
The capacity for cloud disaster recovery services to help is something many will have factored in when adopting the system. Buy storing and saving data in a particularly safe way it will ensure that medical imaging services are not disrupted and information from scans can still be sent to whichever practitioners need to see them.
Some may think an internet outage is an event that is unlikely to happen to them, especially with so many wireless services being available. But that is not always the case, especially in more remote corners of the UK.
Few places fit that description more than the Shetlands, which has just endured a loss of internet services as well as telecoms after two undersea cables connecting the islands to the mainland were damaged. These have now been fixed.
The incident followed another cable, linking the Shetlands with the Faroe Islands, also being damaged and affecting communications.
During this time, attempts to communicate with the mainland were futile, but any data stored in the cloud will have been safe, ensuring that once the cables were fixed it could be transmitted where necessary.
Because health services on the archipelago of 23,000 people are limited in scope, patients from the islands who need a scan – around 600 people a year – currently have to travel by ferry to Aberdeen to get one, so no scanning data would have been held up by the cable problems.
However, this situation is about to change. As Shetland News reports, NHS Shetland is moving its estates team to a site once occupied by the fish market in Lerwick to make space for the town's Gilbert Bain Hospital to have a long-awaited MRI scanner fitted.
/wp-content/themes/enfold-child/cimar-logo-simple.svg
0
0
AdRank One
/wp-content/themes/enfold-child/cimar-logo-simple.svg
AdRank One
2023-01-21 15:58:45
2023-03-06 16:02:00
How The Cloud Can Help When Disaster Strikes