Patients 'Embracing' Virtual Care & Communications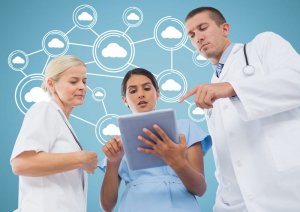 With lockdown restrictions being rolled out around the world, many patients were left having to make difficult choices about how to continue with their various treatments.
The pandemic saw cancelled appointments and shutdown of transportation options, and many people were afraid of risking exposure to coronavirus by going to see their doctor.
But new research from Accenture has just revealed that 60 per cent of patients say, based on their experiences over the last few months, that they now want to use technology more for communicating with doctors and managing their conditions.
Patients have been embracing virtual care and communications at very high rates because of the virus, with nine out of ten saying that the quality of care was as good or better than before. Almost half of those asked said they had started receiving some treatment at home instead of going to the GP, turning to video conference calls, apps and online chat.
Brad Michel, Accenture North America life sciences lead, said: "Many patients said they felt care was more personal, more convenient and timelier.
"Rather than having to commute to a doctor's office or treatment facility and undergo the stress of sitting in a waiting room for their turn, care was now being administered at home – in a setting, time and place where people felt most comfortable. A good many also said the information they received was better."
It seems that some trusts are already thinking to the future and planning to keep some of the technological innovations they have adopted over the last few months, such as NHS Wales, with systems being introduced to support key services such as GPs, diabetes clinics, community mental health teams, outpatients and more.
Wales recently became the first country in the UK to offer all NHS primary care clinicians Consultant Connect technology, intended to help enable quick access to specialists for advice and guidance on patient conditions.
Cimar work with a number of remote consultation services to facilitate their medical imaging workflows for when patients require scans. To learn how we can help integrate with your services contact us today for medical imaging cloud support.
/wp-content/themes/enfold-child/cimar-logo-simple.svg
0
0
Oliver Scott
/wp-content/themes/enfold-child/cimar-logo-simple.svg
Oliver Scott
2020-07-22 12:36:00
2020-07-22 12:36:00
Patients 'Embracing' Virtual Care & Communications