When Radiologists need to report on their study worklists outside the Hospital network , our Cloud provides an ideal technology and platform to enable fully integrated Home Reporting solutions.  Being Vendor Neutral, Cimar's Cloud can seamlessly integrate with any hospital RIS and PACS, and once connected, keep the Radiologists Cloud-worklist in perfect sync with their Hospital system job queue. No matter which list the study is reported from, the other updates to match activity.
Cimar's Cloud provides Hospitals and Radiologists with a simple to deploy, and simple to use, fully integrated solution that is audit captured from end to end.
Prior imaging and reports can be auto fetched by the cloud so that the user has all that's needed to report efficiently and thoroughly.
Reports completed in the cloud, auto send back to update RIS, and annotations added to imaging are likewise pushed by the Cloud to PACS which updates the study record.
Features of Cimar's Home Reporting Solutions are as follows:
Simplicity
Seamless integration with PACS and RIS, deployable in days and simple to use.
Performance
Scans are streamed efficiently and in diagnostic HD quality over home broadband and even encrypted 4G - no imaging is downloaded.
Scalability
Our cloud is simple to scale up and secure to access – over 1m clinical logins monthly - No VPNs needed and very low support requirement.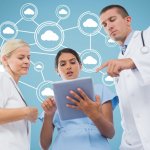 Insulation
Put the cloud between hospitals and users - this quarantines the hospitals IT and scales to large numbers of concurrent cloud users.
RAPID Deployment
Hospital IT needs a solution they can deploy rapidly for many users at once, not weeks or months – with the cloud they can – (and turn off later if needed).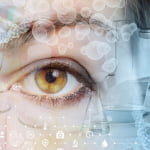 Risk Mitigation
Imaging is safe inside a hospital network – it must be just as safe outside this environment too. No imaging goes any further than the cloud.  Everything is zero-footprint with full audits.