AI 'As Effective' As Humans At Diagnosing Disease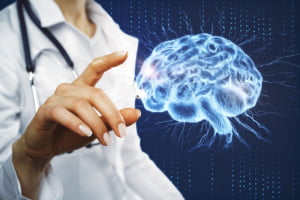 New research led by the University of Birmingham and University Hospitals Birmingham NHS Foundation Trust has found that artificial intelligence (AI) can provide diagnosis as accurate as that provided by healthcare professionals.
The new study is the first systematic review and meta-analysis of all the available scientific evidence from scientific literature.
In their findings, the authors said that AI "appears to detect diseases from medical imaging with similar levels of accuracy as healthcare professionals".
However, they cautioned that the small number of high-quality studies in this area means that more research and analysis needs to be carried out to uncover the true power of AI in terms of disease diagnosis from medical imaging.
University of Birmingham Honorary Professor Alastair Denniston, also of the University Hospitals Birmingham NHS Foundation Trust, said that there was evidence within the high-quality studies that the team found that AI is on a par with human diagnosis.
He added: "But it's important to note that AI did not substantially out-perform human diagnosis."
The team did find that deep learning has been able to detect a variety of diseases, ranging from cancer to eye conditions.
In their research, the team found that deep learning algorithms had a similar level of accuracy in terms of excluding patients who don't have a disease to human healthcare professionals. This was at 93 per cent for AI and 91 per cent for professionals.
They also found that AI can correctly detect a disease in 87 per cent of cases, compared to 86 per cent among healthcare professionals.
Earlier this year, the Engineering and Physical Sciences Research Council awarded a grant to a project at Imperial College London where researchers will be working on algorithms for healthcare settings, including to help inform personalised patient care.
To learn more about medical image sharing and how it could benefit your organisation, get in touch with us today.
/wp-content/themes/enfold-child/cimar-logo-simple.svg
0
0
Oliver Scott
/wp-content/themes/enfold-child/cimar-logo-simple.svg
Oliver Scott
2019-10-17 14:40:18
2019-10-17 14:40:18
AI 'As Effective' As Humans At Diagnosing Disease