AI Diagnostic Tool May Detect Dementia Signs Sooner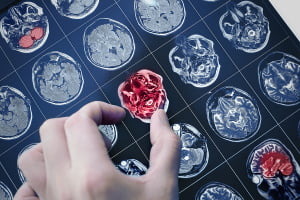 Addenbrooke's Hospital in Cambridgeshire is trialling a new artificial intelligence (AI) diagnostic tool that may help provide earlier detection of the onset of dementia.
According to the National Health Executive, the project at Addenbroke's Hospital in Cambridge will use a single scan combined with machine learning to assess brain patterns alongside standard memory tests.
Using a learning algorithm developed by Professor Zoe Kourtzi, lead researcher at the Alan Turing Institute, it is designed to enable a swifter diagnosis than the present method, which requires a succession of CT, PET and MRI scans and lumbar procedures to establish the condition.
If the QMIN-MC trial is successful, it will provide families and friends of those diagnosed with extra time to make preparations for the upcoming deterioration in mental faculties. It is also believed the technology might help accurately predict the future course of the condition.
Consultant and clinical lead for the trail at Addenbrooke's Dr Timothy Rittman said the standard procedure when looking to diagnose dementia is to look at scans to rule out alternatives like brain tumours and strokes.
He added:  "The computer can do this much more comprehensively than any human, helping to give us not only a more accurate diagnosis, but also a prognosis as well."
A more accurate prognosis means medical staff can "adjust" the treatment being given to a patient to better meet their needs at any specific stage.
The trial involves 80 patients and is being run by Cambridge University Hospitals Trust, Cambridgeshire and Peterborough NHS Foundation Trust and two trusts based in Brighton.
Further developments involving AI in diagnostics and imaging may arise through the acquisition of Zebra Medical Imaging by Israel-based rival Nanox.
Nanox is seeking to develop new technology that leverages the capacity of AI to produce better diagnostics in the area of radiology to help diagnose conditions ranging from cancer to osteoporosis, areas Zebra specialises in.
If you need medical imaging systems in the UK, contact us today.
/wp-content/themes/enfold-child/cimar-logo-simple.svg
0
0
Oliver Scott
/wp-content/themes/enfold-child/cimar-logo-simple.svg
Oliver Scott
2021-08-25 15:12:33
2021-08-25 15:12:33
AI Diagnostic Tool May Detect Dementia Signs Sooner