AI Shown To Improve Diagnosis Of Inherited Retinal Disease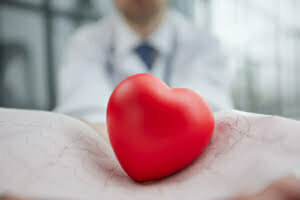 Artificial intelligence (AI) has been used a lot to support the medical sector, including helping to diagnose inherited retinal diseases (IRD).
The European Society of Human Genetics (ESHG) has revealed researchers have used AI to develop a system that can identify the cause of IRDs from scans of the retina, improving the efficiency of testing. 
This will also enable more centres to provide tests to those exhibiting symptoms. 
Group leader at the UCL Institute of Ophthalmology and Moorfields Eye Hospital Dr Nikolas Pontikos revealed the development of Eye2Gene.
"Identifying the causative gene from a retinal scan is considered extremely challenging, even by experts. However, the AI is able to achieve this to a higher level of accuracy than most human experts," he stated. 
Eye2Gene could eventually become part of a standard retinal examination. While it would likely start out as an 'assistant' to provide a second opinion, it may eventually be used by itself as a diagnostic tool. 
Speaking at the annual conference of the ESHG on June 10th, Dr Pontikos added: "We hope that AI will help patients and their families by making specialist care more efficient, accessible, and equitable."
IRDs are caused by defect genes, which can result in the deterioration of eyesight, even leading to blindness. 
Currently, IRDs are diagnosed by an ophthalmologist, who looks at the patient and family history, and conducts an eye examination.
To find out more about medical imaging storage, get in touch with us today.
/wp-content/themes/enfold-child/cimar-logo-simple.svg
0
0
AdRank One
/wp-content/themes/enfold-child/cimar-logo-simple.svg
AdRank One
2023-06-14 06:00:44
2023-07-05 06:05:33
AI Shown To Improve Diagnosis Of Inherited Retinal Disease