NHS Unveils New 3D Heart Scan Technology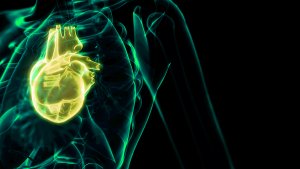 The NHS has rolled out new technology that will 'rapidly improve' the rate at which patients are diagnosed with life-threatening heart disease, which will cut waiting times for treatment by around five times.
According to Medical Device Network, the new technology, called HeartFlow, turn regular CT scans into 3D images, which will allow doctors to diagnose patients in 20 minutes, benefitting tens of thousands of patients every year.
Previously, patients have had to undergo an invasive and time-consuming angiogram in the hospital.
The potentially life-saving technology will be used by 100,000 people over the next three years, a level of access that NHS England says is greater than anywhere else in Europe, Japan, or the US.
Dr Derek Connolly, consultant interventional cardiologist at Sandwell and West Birmingham Hospitals NHS Trust said that the innovative technology has already had a "meaningful impact at our hospitals, improving the diagnosis and treatment of the leading cause of death."
Once diagnosed, treatments can range from surgery or medication to having a stent fitted. Patients who have less serious conditions can be advised on healthy lifestyle changes or cholesterol-lowering medication.
"For every five patients who have a cardiac CT and a HeartFlow analysis, four patients go home knowing they don't need anything else," said Dr Connolly.
"Half of those patients will be on cholesterol tablets because they have early disease, and the other half will have normal coronary arteries."
The technology is part of the NHS Long Term Plan aim to cut the number of heart attacks and strokes by 150,000.
NHS medical director Stephen Powis said that by improving the speed and rate of diagnoses and treating those with a heart condition, the health service will save thousands of lives.
If you need medical imaging systems in the UK, contact us today.
/wp-content/themes/enfold-child/cimar-logo-simple.svg
0
0
Oliver Scott
/wp-content/themes/enfold-child/cimar-logo-simple.svg
Oliver Scott
2021-05-12 12:57:19
2021-05-12 12:57:19
NHS Unveils New 3D Heart Scan Technology