Sharing Information 'Vital' For Public Sector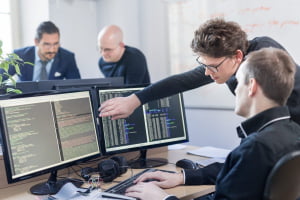 Information sharing is essential for the UK's public sector and could deliver significant benefits to our care and services.
This is according to an article for IT Pro Portal recently, which noted that better collaboration between government agencies is essential if the UK is to make real improvements in many areas.
By collaborating and, most importantly, sharing data, government agencies can derive insights from collective datasets much more quickly.
One of the keys to collaboration across agencies is using the right technology and this is where cloud computing comes into its own.
"Cloud services will prove the engine to power life-changing technologies, such as artificial intelligence (AI) and machine learning, driving digital transformation for all," the news provider asserted.
It also pointed out that there is already enhanced collaboration between social care workers and NHS staff thanks to the introduction of the cloud in these areas. There are many more opportunities within the public sector, it added, such as for police and security services and within local government and education.
It is easy to see where medical image exchange could be useful for patients and medical staff alike, allowing experts in specific conditions to have input in the treatment of patients who aren't in their area, for instance.
Last month, secretary of state for health and social care Matt Hancock delivered a speech in which he talked about making the NHS an 'internet first' organisation. His aim is for all NHS systems to run over the internet, rather than different hospitals and establishments each running off of private networks.
/wp-content/themes/enfold-child/cimar-logo-simple.svg
0
0
Oliver Scott
/wp-content/themes/enfold-child/cimar-logo-simple.svg
Oliver Scott
2019-07-11 09:18:46
2019-07-11 09:18:46
Sharing Information 'Vital' For Public Sector