UK Launches Pilot To Improve Healthcare AI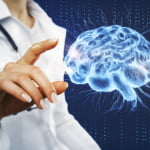 The UK will be the first country in the world to begin a pilot into a process designed to improve the ethical adoption of artificial intelligence (AI) in healthcare.
Algorithmic Impact Assessments (AIA), designed by the Ada Lovelace Institute, will ensure risks, such as algorithm biases, are addressed before NHS data can be accessed.
Innovation minister Lord Kamall noted the pilot is of great importance, as "we must tackle biases which have the potential to do further harm to some populations as part of our mission to eradicate health disparities".
He added: "By allowing us to proactively address risks and biases in systems which will underpin the health and care of the future, we are ensuring we create a system of healthcare which works for everyone."
AIAs have been created to enable researchers and those developing AI systems to take into consideration the impact of certain technologies on people, society and the environment.
For instance, the organisation has recognised that training data biases led to the development of AI systems for diagnosing skin cancer that are not as accurate for people with dark skin.
AIAs, therefore, will help identify and address possible risks, maximising the benefits of AI in medical care.
Interim Lead at Ada Lovelace Institute Octavia Reeve stated these AIAs will "build public trust in the use of these systems [and] mitigate risks of harm to people and groups".
According to Lord Kamall, being the first country to pilot the scheme shows the UK is "at the forefront of adopting new technologies", particularly in the healthcare sector.
Cimar's cloud-based medical imaging software is purpose built to support AI imaging workflows. Find out more about it by giving us a call today.
/wp-content/themes/enfold-child/cimar-logo-simple.svg
0
0
Oliver Scott
/wp-content/themes/enfold-child/cimar-logo-simple.svg
Oliver Scott
2022-03-15 16:28:27
2022-03-15 16:28:27
UK Launches Pilot To Improve Healthcare AI