What Could Help PACS Perform Better?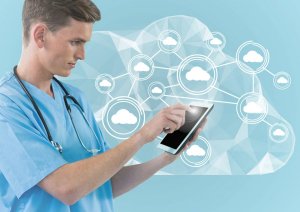 Picture archiving and communications systems (PACS) help clinicians to make the best possible decisions for patients by giving them quick access to high-quality images.
But, as a recent article for Digital Health pointed out, there's more that could be done to ensure that this technology is being used to its full potential.
Jeanette Dickson, an oncologist who remembers practising before the introduction of PACS, explained that before the introduction of this image sharing system, clinicians had to rely on hard copies of film images and that comparing images for a patient was often challenging.
PACS is considered a success within the healthcare sector, and rightly so, but the news provider noted that there needs to be continuous investment in technical equipment (including machines and software) to help PACS to fulfill its potential.
The Royal College of Radiologists even called on the government to increase funding for five key areas that are affecting NHS imaging and cancer care, the news provider revealed.
One of the statements in the letter by the Royal College of Radiologists read "IT connectivity must be enhanced so that all data, including imaging, follows patients wherever they go".
Ms Dickson said that part of the issue is that networking PACS often isn't considered during conversations surrounding connectivity, even though she believes it should be. "Moving the images is always easier than moving the people – or should be," she added.
Cloud PACS, such as the systems we offer, can deliver many benefits to healthcare organisations and networks of professionals, including any-time, anywhere access to images, free image sharing and reporting. Utilising a cloud system can also eliminate or reduce on-premises costs for the healthcare provider.
Greater investment in connectivity and networks within healthcare would certainly be a good place to see improvements and help improve the efficiency of existing technologies.
/wp-content/themes/enfold-child/cimar-logo-simple.svg
0
0
Oliver Scott
/wp-content/themes/enfold-child/cimar-logo-simple.svg
Oliver Scott
2020-03-27 14:22:00
2020-03-27 14:22:00
What Could Help PACS Perform Better?