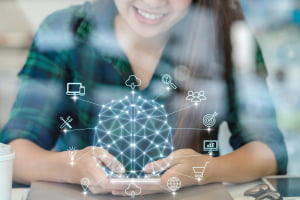 Computer giant Microsoft is regularly at the forefront of technological advancements, and the world quickly follows its lead when it comes to developing and using the latest software.
That is why the news that Microsoft is investing $1 billion (£800 million) into its artificial intelligence (AI) start-up, Open AI LP, could make a big difference in the world of cloud computing.
It has revealed this investment is intended to give its Azure cloud-computing platform a boost, developing supercomputing technologies for the public, including artificial general intelligence.
Chief executive Satya Nadella was quoted by DevOps Online as saying: "The quintessential characteristic for any application being built in 2019 and beyond will be AI."
With Cimar's Cloud-PACS, you can benefit from the powerful health-tech eco-system of partners that we collaborate with to enable 'plug and play' access to a host of AI and Deep Learning solutions to greatly enhance your radiology workflows.
Solutions Review recently highlighted several advantages to using modern technology such as cloud-based medical image sharing to help the medical industry, including being able to access patient data at any hospital, regardless of the location. It could also save time for healthcare staff who require details of the patient's medical history, potentially saving their life.
Microsoft has proved that cloud computing is certainly here to stay, as Azure has helped the business increase its profits by 12 per cent in the last quarter alone. This is due to a significant 64 per cent growth in sales for Azure during the three-month period.