Digital Imaging Archive To Boost Social Care In Northern Ireland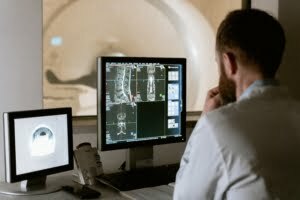 Northern Ireland's health and social care services are set for a major boost with news that a new imaging software system is to be deployed there. 
The system, developed by Sectra, is called NIPACS+ and will enable health trusts in Ulster to access patient scans and images from all over the region, irrespective of location, Digital Health Net reports. 
By bringing all medical imaging storage in the NHS in Northern Ireland under one single system, it means that for the first time every hospital from Belfast to Ballymena, from Limavady to Lurgan can all see crucial patient data at any time, no matter where the patient lives or has previously been treated or scanned. 
Other benefits will be the enabling of flexible working as staff who are based at home will still be able to see images, while new diagnostic hubs and training facilities will be established with the support of the system.
Chief executive at Belfast Health and Social Care Trust Dr Cathy Jack said: "This programme signals a major step forward in medical diagnostics for Northern Ireland."
She added: "Moving to one imaging system will mean that from a single point of access healthcare professionals can instantly see all the imaging they need to support patient care."
Managing director for Sectra in the UK and Ireland Jane Rendall said: "Northern Ireland is an example for the world in integrated diagnostics," describing the project as an "extremely exciting one for Sectra to support".
The development in Northern Ireland is a further sign of the growth in the use of medical imaging around the world, an expansion made easier by the accessibility to it provided by cloud storage systems and software.
According to new research from Pharmiweb.com, the global medical imaging market is set for compound annual growth of approximately 5.9 per cent between now and 2031.
/wp-content/themes/enfold-child/cimar-logo-simple.svg
0
0
AdRank One
/wp-content/themes/enfold-child/cimar-logo-simple.svg
AdRank One
2022-11-25 10:23:22
2023-01-04 09:27:44
Digital Imaging Archive To Boost Social Care In Northern Ireland