New Microendosope Design Set To Improve Biomedical Imaging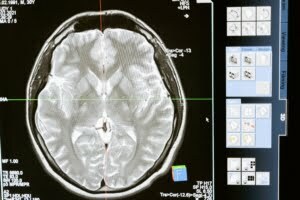 The use of microendoscopes to diagnose internal problems is not new, but the technology has been constantly advancing – and may be about to take another leap forward.
Using fibre optics, the devices have been able to produce biomedical images from all manner of locations inside the human body that would not have been possible decades ago, making possible diagnostics that previously would have been impossible without invasive exploratory surgery. 
This can be extremely useful and, combined with cloud medical image storage, can leverage the best modern technology to ensure image-based diagnostics can provide the right information to medical professionals, wherever and whenever they need it.
However, the International Centre for Translational Eye Research (ICTER) notes, the technology has its limitations in terms of how clear the images are that can be produced. 
For this reason, staff at ICTER have been working on developing better microendoscopes, with a new paper jointly published by ICTER's professor Karol Karnowski and colleagues at universities in Denmark and Australia outlining how imaging can be improved by using endoscopic imaging probes that combine fibre optics with spherical lenses.
This combination helps produce a wider range of high quality images that can be applicable across a wider range of applications than existing fibre optic technology. The researchers concluded that the performance level of endoscopic imaging probes is on a similar level to the single focusing element probes commonly used at present.
It is not only in the field of microendoscopy that imaging technology is advancing. The South Australian Health and Medical Research Institute in Adelaide has unveiled new scanner technology that can look inside coronary arteries and enhance the study of cancer cells, 7 News reports.
The full-body photon-counting computed tomography machine is the first one of its kind in Australia, and has been hailed as the biggest advance in CT imaging technology in 20 years by the institute's head of imaging Andrew Dwyer.
https://www.cimar.co.uk/wp-content/uploads/2023/01/pexels-mart-production-7089020-scaled.jpg
1707
2560
AdRank One
/wp-content/themes/enfold-child/cimar-logo-simple.svg
AdRank One
2022-11-17 10:16:07
2023-01-04 09:22:43
New Microendosope Design Set To Improve Biomedical Imaging