New Guidance Published On Medicine Information Sharing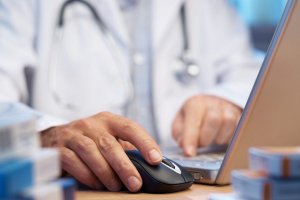 Healthcare professionals making use of medical image services may find the new guide published by the Professional Record Standards Body (PRSB) of use since it clarifies certain issues around the recording and sharing of standardised computer-readable information between GP, hospital and community-based services.
The aim is to reduce errors across the NHS and social care and improve patient care at the same time, with the PRSB working alongside NHS England and NHS Digital to come up with the revised guidance.
Research shows that there are 237 million medication mistakes in the UK annually, with up to five deaths a day as a result of errors in prescribing, dispensing or monitoring medication use. Many of these take place when information is shared on paper because critical prescribing data can't be shared between computer systems.
Chair of the PRSB professor Maureen Baker said: "Improving medicines information sharing by computerising processes and replacing paper-based ones that were prone to errors is a significant achievement. Thanks to the combined efforts of NHS England, NHS Digital and the PRSB, prescribing for patients should be safer, more efficient and fewer medicines will be wasted."
PRSB standards and guidance are now helping to improve safety by reducing mistakes when medical information is shared digitally, reducing waste by increasing effective use of medication, improving health by helping clinicians support their care more effectively, linking up care between GPs, hospitals and community pharmacists, and supporting people in taking their medications correctly by sharing dose and timing information digitally.
/wp-content/themes/enfold-child/cimar-logo-simple.svg
0
0
Oliver Scott
/wp-content/themes/enfold-child/cimar-logo-simple.svg
Oliver Scott
2019-05-16 15:24:14
2019-05-16 15:24:14
New Guidance Published On Medicine Information Sharing