AI Digital Twins Could Detect Bone Fractures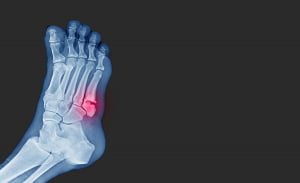 Artificial intelligence (AI) could help doctors predict bone fractures in cancer patients by creating a digital twin of their vertebrae.
Soheil Soghrati, associate professor of mechanical and aerospace engineering at The Ohio State University, published a study, which saw researchers engineer a virtual reconstruction of a patient's spinal column. This was then able to predict the future performance of the vertebrae and determine how much stress it could be put under before it fractured.
The study, which was published in the International Journal for Numerical Methods in Biomedical Engineering, is intended to help medical professionals offer better treatment options for their patients.
Mr Soghrati noted that spinal fracture increases the risk of death by 15 per cent, and ten per cent of all cancer cases experience spinal metastasis, which occurs when it spreads to the spine.
He stated: "What really makes [this] work in a distinct way is how detailed we were able to model the geometry of the vertebra. We can virtually evolve the same bone from one stage to another."
In the study, researchers looked at CT/MRI scans of a 51-year-old woman with lung cancer that has spread to her spine. They simulated what the tumours would do to her vertebrae and how much they would weaken her bones. Clinical observations confirmed their predictions.
Using AI to advance medical technology is becoming increasingly popular, with research from Yale Cancer Center revealing that 10.9 per cent of respondents believe AI would make healthcare 'much better' and 44.5 per cent think it would make it 'somewhat better'.
Furthermore, 66 per cent thought it was 'very important' in their diagnosis or treatment and 29.8 per cent stated it was 'somewhat important'.
Find out more about medical imaging companies by giving us a call today.
/wp-content/themes/enfold-child/cimar-logo-simple.svg
0
0
AdRank One
/wp-content/themes/enfold-child/cimar-logo-simple.svg
AdRank One
2022-07-30 14:58:17
2022-08-30 15:02:29
AI Digital Twins Could Detect Bone Fractures